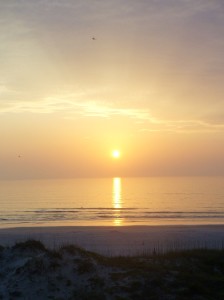 Ever thought about installing a solar panel for the roof? Or getting a hybrid or electric car to cut down on fuel? If you're like me, you're always looking for ways to lower your electric bill, and reduce fuel expenses for your car.
Ford Motor Company™ and SunPower™  have partnered to help you do both. The new program, Drive Green for Life™ combines the two and cuts down on electric and gas consumption. There are other hybrid and electric cars on the market, but at this time, only Ford's Plug-in Hybrid vehicles Focus, Fusion and Energi qualify for the program, which allows you to charge your battery-electric or Plug-in Hybrid vehicle at home using the your clean-energy solar panel.
As part of the program, first-time Ford electric vehicle owners receive a $750 mail-in rebate with the purchase or lease of the solar system. For each solar system installed through the Drive Green for Life™ program, SunPower donates $500 to the Sierra Club to help support programs advocating clean energy, stronger carbon standards, and increased protection of public lands. An additional incentive: For every friend or family member you refer who purchases a solar panel from SunPower, you'll receive a $500 gift card. But that's not all! (Why am I feeling like a late night TV commercial?) Purchase of the solar panel qualifies for a 30% federal income tax credit.
I did install a solar panel on the roof when I lived in South Florida. Time to think about putting one on the current homestead. There is a considerable initial investment, but savings would definitely recoup the investment over time. And realtors tell me it would add to the resale value of my home. It would be nice to lower electric bills, reduce fuel expenses, drive nearly carbon-free and decrease my carbon footprint. http://us.sunpower.com/partnerships/ford-focus-electric-vehicle/#sthash.VoJVqyL5.dpuf